The schedule to the right
shows the dates available for workshops in 2018.
(Holidays marked in blue are ones that may result in fewer student signups.)

If you would like to do a workshop, please email us at
paintedviewsranch@gmail.com
or call 512-750-8380
so that we can discuss your date selection
and let us know your fee for teaching.
We invite our instructors, and if you wish, a spouse, (or even an assistant or companion; there is a second bed and bath available) to be Guests of the Ranch, and provide you with lodging, including a private bath, WIFI connection, meals and whatever other "creature comforts" we can reasonably provide.
Our classroom is also equipped with a digital projector, so you may bring images or even a Power Point presentation on a flash drive, a CD or on your laptop computer for display in your class.
You are welcome to arrive the day before your workshop begins and delay your departure until the day after it ends.
If you are traveling by air, we're happy to pick you up at the Austin or Killeen airport and you may ship your supplies to us ahead of time.
We very much want you to be comfortable during your stay with us, but please understand that we are not a hotel or a restaurant. If you have any food allergies or dietary restrictions please let us know when you contact us so that we can be prepared for your visit.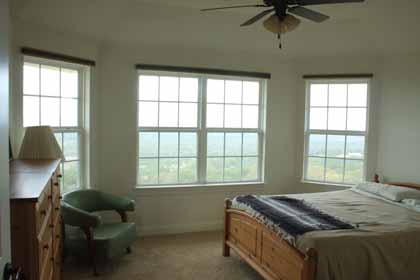 If your schedule for 2018 is already booked but you're interested in teaching at Painted Views Ranch, our calendar for 2019 is located below to help you plan ahead.